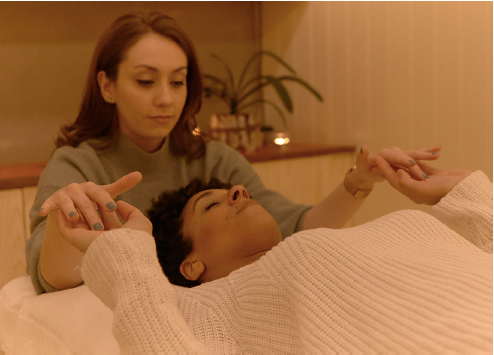 Access Bars are 32 points on your head that, when gently touched, effortlessly, and easily release anything that stops you from feeling joy and ease in your life. These points contain all the thoughts, ideas, beliefs, emotions, and considerations you have stored. This is an opportunity for you to let go of everything!
Hundreds of thousands of people have used Access Bars to change many aspects of their body and their life, including sleep, health and weight, money, sex and relationships, anxiety, stress, and so much more.
Having your 'Bars run' (receiving a session) is relaxing and peaceful; imagine the after-effects of a great massage or walk in nature. At worst, that's all you'll feel! At best, you can feel a sense of total ease and peace, unlike anything else, that starts to change your whole life.