Find mindfulness in your mind, body and Christmas spirit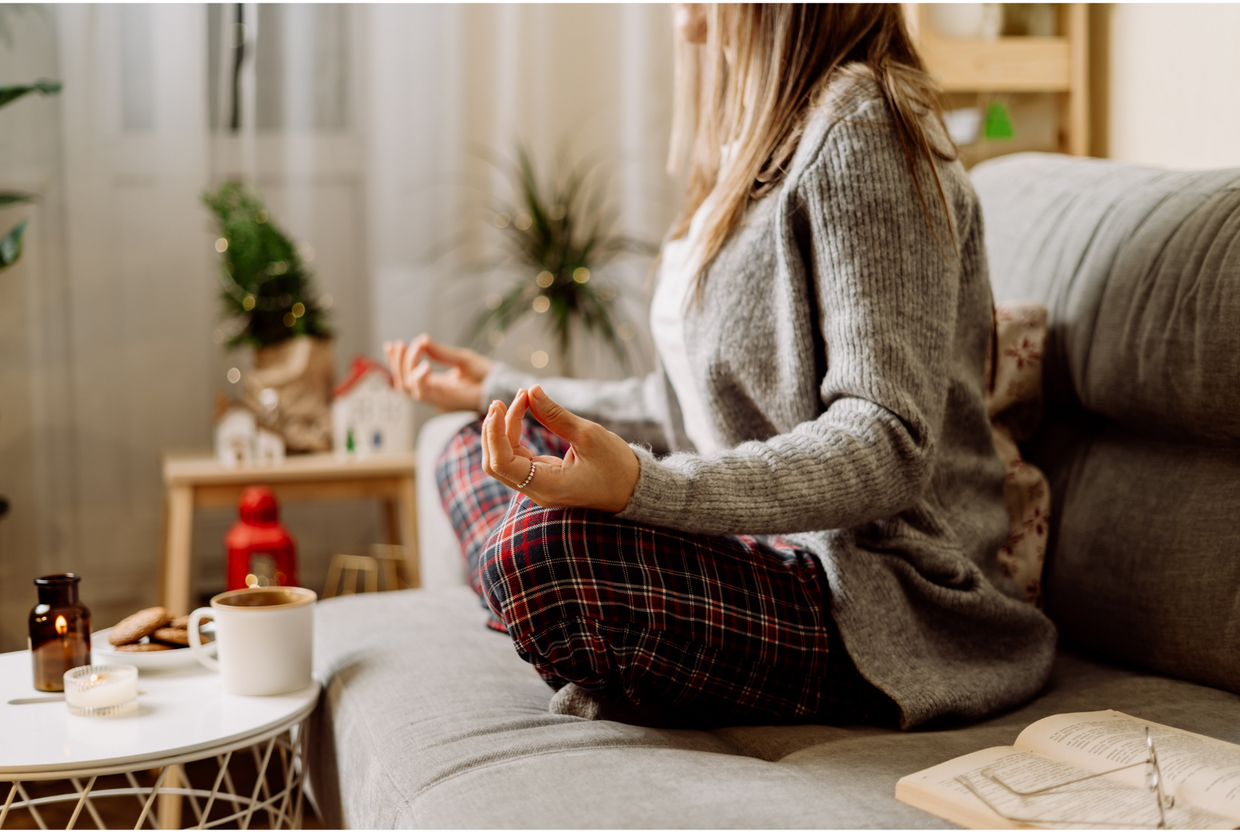 Who doesn't love Christmas? It truly is the most wonderful time of the year! However, it isn't always parties, bright eyes and smiley faces. It can easily become overwhelming and stressful, which then can lead to burnout. 
The pressures of the festive parties, the constant friends and family visiting, or missing a loved one this Christmas, can be reasons for feeling anxious or sad. 
Here are some mindfulness techniques to restore some inner calm and quiet.
It's okay to say ho ho no 
There's always a Christmas party, market, or festive event going on. Don't feel the need to attend everything! Make sure to leave a few days to catch up with yourself. Attending everything and anything will quickly lead to a not so "merry and bright" you. To learn more, read our article on how to set boundaries. Read Now

Don't just carve the turkey, make sure to carve out some time for you 
It's important amongst the hustle and bustle of friends and family to find some 'me' time. Focus on your inner 'elf, run a relaxing bath, or find a quiet corner to read a book. This time will re-energise and rejuvenate your spirit. Why not listen to a Podcast on Mamma's The Space? We love Fearne Cotton's Happy Place. Listen Now

Just breathe
When things become overwhelming and feel too much, check in with your breath. Deep and steadying breaths can help centre your mind and (Christmas) spirit, calming your heart rate so things don't seem to be so panicked anymore. Try Guided Wim Hof Method Breathing for some tips. Watch Now

Start the day right 
With all the eating and drinking out, the late nights and changes to routine, you can start to feel a little lost. Make sure to check in with yourself every morning before the festivities start. This ensures that you're designating a part of the day specifically to you. Find purpose and set intentions. Why not try some meditation? Watch Michelle Cade's Sound Journey and Meditation on The Space. Watch Now
Give yourself the gift of rejuvenation
With a Mamma session, rejuvenate yourself during what can be a stressful festive period. Let us help you to navigate through difficult moments and find inner peace this Christmas. From yoga to Reiki, we have amazing practitioners that you're going to want on your Christmas list! Let us help you start your journey to wellbeing today.