Making Waves in the Wellbeing Industry - By Katy Grimston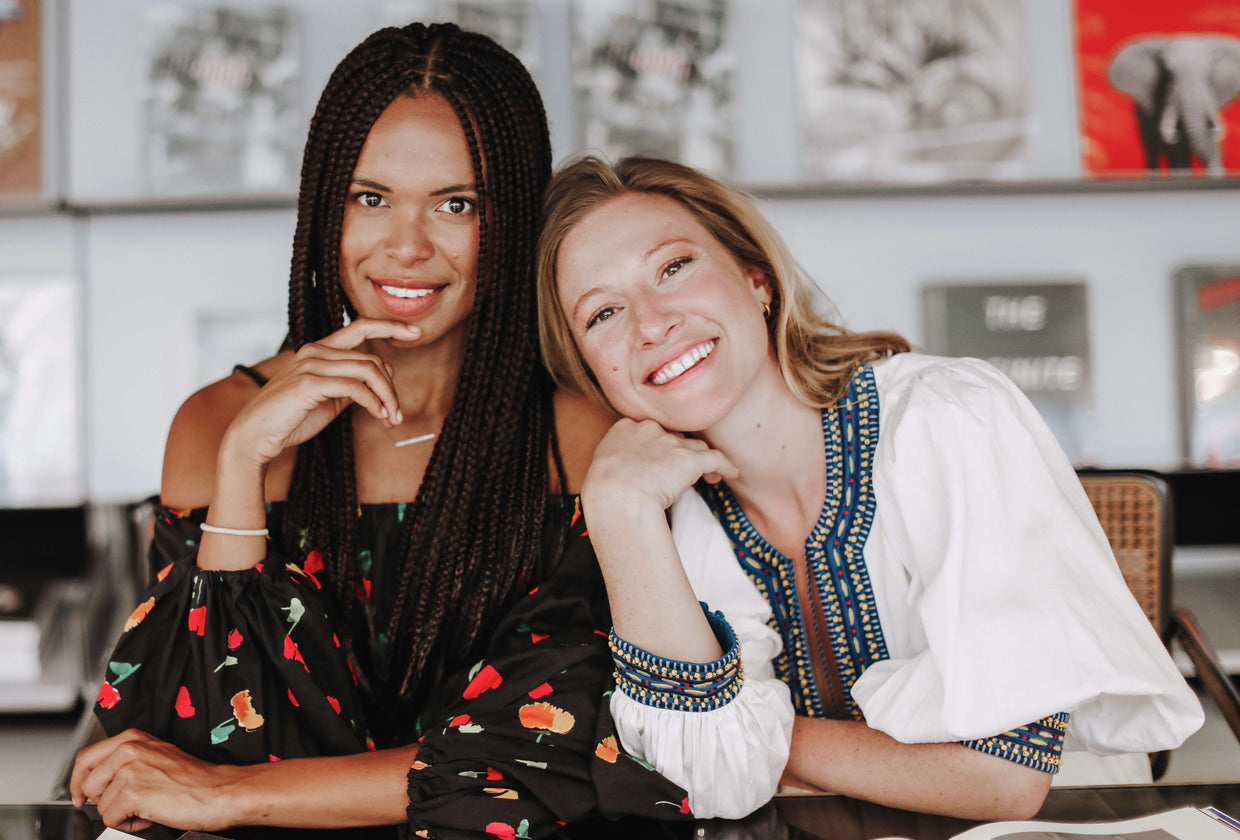 With the world of wellness now estimated to be worth £3.5 trillion globally and encompassing everything from meditation apps and vitamins to spiritual retreats it can be tricky to know where to begin. The Mamma Wellbeing platform is an excellent starting point. The website showcases an extraordinary range of hand-picked practitioners in a way that is accessible and un-intimidating. Clients are able to find trusted, experienced therapists, offering treatment for the mind, body and spirit, all in one place. Whether it's cognitive behavioural therapy, acupuncture or tarot reading that piques your interest, Mamma has you covered.
An initial consultation with co-founder Annabel James helps clients find their way towards practices which they may find supportive or address a specific issue, perhaps shedding light on some of the more niche therapies they have yet to discover. "Our intention has always been to bring people what we had on our own healing journeys - support, trust and gentle guidance to explore different things," explains Annabel.
Mamma Wellbeing is the virtual equivalent of meeting that magnetic person in a yoga class who directs you to their healer, who in turn becomes your healer; connecting people and exceptional practitioners is what they do. Blending the best of modern science and technology with ancient wisdom in an innovative and sensitive way, Mamma Wellbeing offers a level of personalised curation that is so often missing when these worlds collide.
If a super-slick interface and engaging online presence are the glowing face of the enterprise, its roots are steeped in ancient healing. In Bali, back in 2008, co-founder Carmella Sternberg experienced a "truly life-changing" breath work session with her future business partner. "In one three-hour session with Annabel, I healed my back - an issue which had plagued me for years. It was the first time I realised I could be my own healer." And so the seed that was to become Mamma was planted.
"Pre-COVID there was a sense of people awakening to their need for support and the tools to navigate these fast paced modern times. They may have been aware of their anxiety for example but been able to keep it at bay. The events of the last few years have forced a confrontation that was coming either way," explains Annabel. The coronavirus pandemic has turbo-charged the wellness industry in a way that few could have predicted. Around the world we have had to dramatically adapt our behaviours to a new way of living and there has been a greater emphasis on taking our health and wellbeing into our own hands. The Mamma Wellbeing platform, where 90% of consultations took place online even pre-pandemic, was able to provide support to countless clients over the last tricky couple of years but also to bring under-the-radar practitioners to the forefront. "It means that we are able to support practitioners who want to live off grid. They are able to fill their own cup in whichever way makes sense to them, which in turn, benefits us all", says Annabel. For some, who may be new to these practices, the screen can provide a level of comfort that walking into a room full of strangers may not. In addition to a wealth of free resources on the website and social media platforms, there are many ways to engage with the practitioners, from on-line courses and classes to in person treatments and retreats. A concept store in London's Hammersmith is due to open it's doors imminently, with an e-commerce version to follow in January 2022.
So what next for this dynamic duo? "Our intention is absolutely to continue to expand," says Carmella. "By 2023 we aim to have 2-3000 practitioners on the platform." (There are currently 100 with another 50 undergoing the vetting process.) "The really exciting thing about continuing to grow is how we will be able to refine our suggestions to be even more supportive. We are constantly helping clients optimise their wellness and at the same time gaining a really insightful and deep understanding of what is effective in different scenarios. Advances in AI technology will continue to refine this process further." Cutting edge the technology may be, but the real genius of Mamma is knowing how to use it to bring authentic and brilliant practitioners to the people who most need their support.